Local Info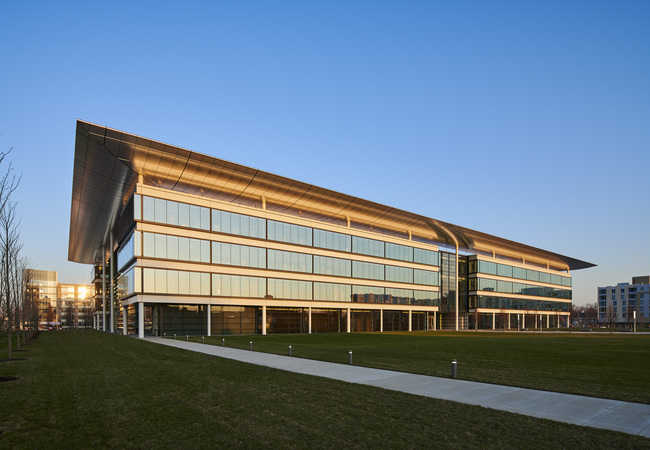 The 2023 Health Humanities Consortium Conference will be held in Cleveland in the Sheila and Eric Samson Pavilion which is part of Case Western Reserve University and Cleveland Clinic's Health Education Campus, located at 9501 Euclid Ave. Cleveland, OH 44106.
The closest airport is the Cleveland Hopkins International Airport, approximately 16 miles from the Health Education Campus.
We had blocks of rooms reserved at the following two hotels, but those blocks have now expired.

Residence Inn Cleveland University Circle/Medical Center 1914 East 101st Street Cleveland, Ohio 44106
$174.00/night
This hotel is within walking distance of the Health Education Campus and includes free breakfast. Other nearby food options are limited.
Courtyard Cleveland University Circle 2021 Cornell Road Cleveland, Ohio 44106
$159.00/night
This hotel is in the heart of University Circle, within walking distance of the Dittrick Medical History Center, the Cleveland Museum of Art, and many restaurants. The hotel does not offer free breakfast. Visitors will need to use the free hotel shuttle (2 mile radius), or other campus transportation, to travel to the Health Education Campus. Otherwise, it is a 1-mile walk from the Courtyard to the Health Education Campus.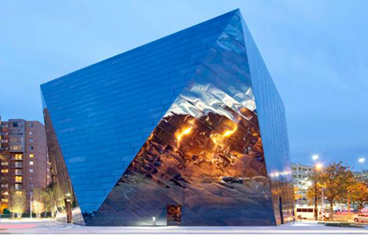 Cleveland is a city with a lot of gems for exploration. From the Rock Hall, to the second ranked Art Museum in the country, to a Metroparks system that was named best in the U.S. last year - there's something for everyone! Check out the list below!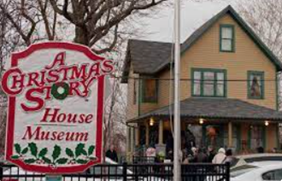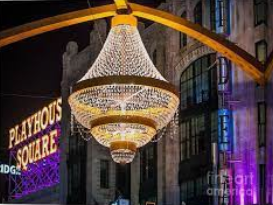 Popular Areas to eat, drink, and socialize (**NOTE: these areas will be PACKED with inebriates on St. Patrick's Day- Friday, March 17):
Tremont
Ohio City, West 25th
Lee Rd. and Cedar
East 4th, the Flats (downtown)
Coventry, Cleveland Heights
Madison Ave and Detroit in Lakewood
Entertainment:
Special Events:
Third Fridays at 78th Street Studios - What was once an automotive factory is now an incubator for local designers and is known as the largest art and design complex in Northeast Ohio. Every third Friday of the month, it opens up all four floors of art galleries from 5-9pm for this popular event, featuring authentic art, music, and cuisine from local vendors.
Last, but not least, if the weather is behaving, take a walk in one of our beautiful Metroparks.
If you have other particular interests and are wondering what's in the area, please ask us! Reach out to conference@healthhumanitiesconsortium.com.
Places to eat in and around University Circle: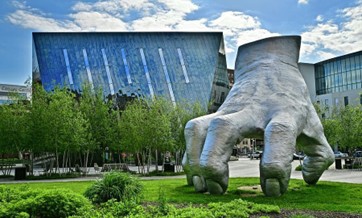 Student Favorites
Coffee
Slightly outside of University Circle, up the hill in Cedar-Fairmount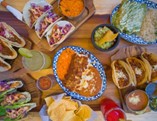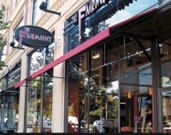 The Fairmount https://www.thefairmount.net/

Slightly outside of University Circle, up the hill in Cedar-Fairmount
Upscale pub plates with a fantastic cocktail bar
Transportation options in University Circle:
Campus shuttles- routes and schedules:
Parking (JJ Garage, etc.)
Visitor parking is available in the JJ Parking Garage (1956 E. 93rd St., Cleveland, OH 44106).
To access the Health Education Campus, park in the JJ Parking Garage and follow signs to the JJ Office Building to exit the garage. Take the elevator (or stairs) to the first floor and cross East 93rd Street to enter the Health Education Campus.
Safety Tips:
While Cleveland feels like a small town, keep in mind that it is still a "big" city. ALWAYS walk in groups and in well-lit, populated areas.
Additional tips from the CWRU Police Department:
Avoid using cell phones or other technology while walking and remain aware of your surroundings.
See something, say something. Report any suspicious behavior to CWRU Police by calling 216.368.3331.
If you feel threatened or uncomfortable in regards to your safety, call CWRU Police at 216.368.3333. If a situation is making you nervous, don't be afraid to alter your route, duck into a store or call for help.